Home / Tourist attractions
Tourist attractions
---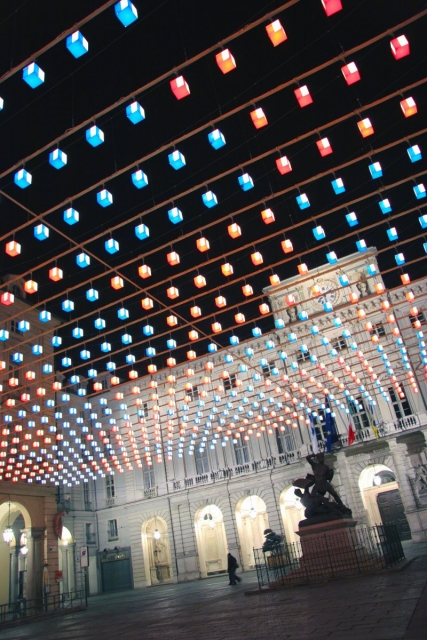 Piemonte satisfies different kinds of tourists: the lovers of art, sports, the fans of exquisite tastes, and all of those looking for relax and a nature-oriented holiday.
In addition, the heritage of the Olympic infrastructures and venues and the presence of high level accomodation make Torino and Piemonte the ideal location for big events, conventions and incentive travels.
The environment and landscape of Piemonte is dominated by the mountains. The region is located at the foot of the Alpine range with peaks of extraordinary beauty including Monte Rosa, which is the second highest mountain in Europe, Monviso and the Gran Paradiso massif.
The landscape is characterized by soaring peaks and wide valleys, which in the summer are covered with meadows, pastures and larch and fir tree forests, and in the winter are blanketed in snow.
Piemonte is the ideal territory for sports fans that can enjoy public and private modern ski resorts. These mountains, specifically the ones surrounding Torino (Susa, Sangone and Pinerolo valleys, as well as the Chisone, Germanasca and Pellice), hosted the Winter Games, and were the headquarters par excellence of the Olympic passion.
Another typical Piedmontese panorama is the winding landscape of hillsides covered with vineyards and dotted with medieval towns, towers and castles: the hilly territories of the Langhe, Roero and Monferrato, tucked away between the Maritime Alps and the Ligurian Apennines in southern Piemonte. This is the homeland of leisure, and the offering here is top-notch.
First and foremost are the pleasures of the palate. With centuries of culinary tradition and meticulous attention to ingredients and quality of local cultivations.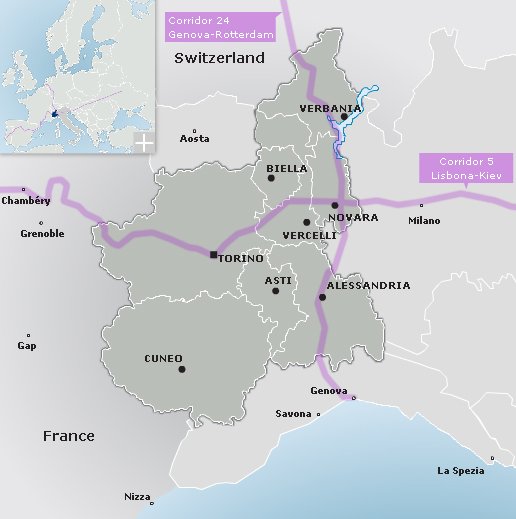 But leisure is not only fine wining and dining. Piemonte also offers many opportunities for relaxation and fun. Enjoy charming hospitality in a chalet nestled in an alpine forest or in the elegant atmosphere of an eighteenth-century lakeside villa; relax at a spa and pamper yourself with a wine therapy session; let loose amongst the locals at Torino's movida or dedicate yourself to sports.
Another typical landscape is represented by flat, water-rich plains that sprawl between Novara and Vercelli, and are mainly dedicated to rice fields. The Po river, the longest river in Italy (652 kilometres) and also the river with the highest flow, springs from the slopes of the Monviso. There are hundreds of small alpine lakes in Piemonte, as well as important bodies of water, like Lake Maggiore and Lake d'Orta.
Last but not least, you can enjoy yourself visiting cities, rich in art and culture as Torino - the former capital of Italy - the excellence of the Royal Residences, a unique treasure recognized as world heritage by Unesco. UNESCO awarded this same designation for architectural value to seven of the twelve Sacri Monti ("Sacred Mountains") in Piemonte, which still today are major pilgrimage destinations.
Where to go and what to do, visit www.piemonteitalia.eu
Find out more on:
Mountains
Hills
Lakes
Living in Torino
Torino first capital of Italy
A trip to Alessandria province
A trip to Asti province
A trip to Biella province
A trip to Cuneo province
A trip to Novara province
A trip to Verbania Cusio Ossola province
A trip to Vercelli province