Novara & surroundings
---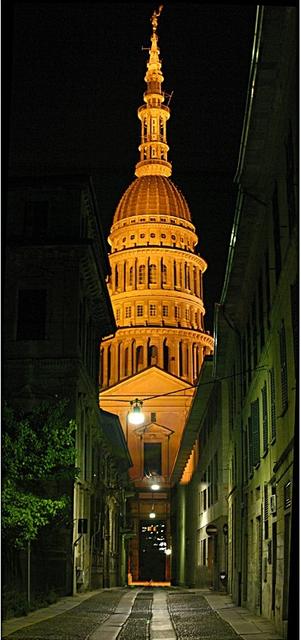 Lake Orta, one of Novara's most alluring destinations, has inspired many poets and writers and has been a privileged destination for international tourism.
San Giulio island stands like a pearl on the lake and has an early Christian basilica founded by St. Julis in the 4th century.
This basilica contains a masterpiece of Italian Romanesque art: the splendid pulpit carved out of black marble from Oria dating back to the 11th century.
The province of Novara, also known for its rice fields and castles, is surrounded by an unspoiled landscape.
The Ticino Natural Park, bordering with Lombardia, is home to otters and herons.
The Sacro Monte of Orta Natural Reserve combines nature and the devotional attraction of one of the major sanctuaries of the region.
Dedicated to St. Francis of Assisi, it was inscribed as a UNESCO World Heritage site in 1984.
Arona, a town dominated by a colossal copper statue of St. Charles, stands on the Novara shores of Lake Maggiore.
Agriculture and industry flourish in this corner of Piemonte, bordering with Lombardia: typical produces are flowers and taps and valves for residential and industrial applications made by the local precision mechanical industry.
Star of the major wines produced in the area include Ghemme, a ruby red wine ideal for accompanying meat and tasty cheese, like local strong, creamy and piquant gorgonzola, which is exported worldwide.