Mountains
---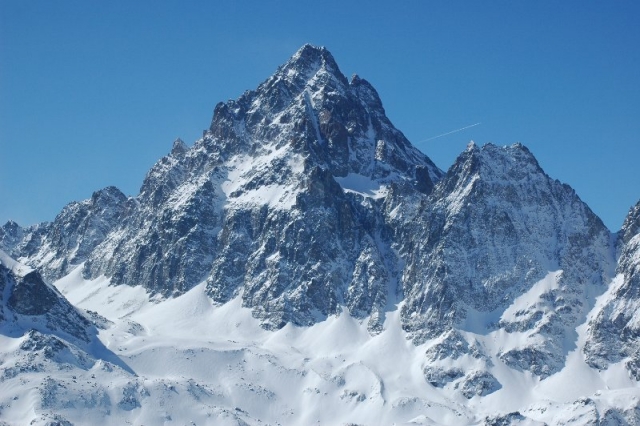 Snow capped peaks, slopes, mountain passes and tunnels…here are more than 400 kilometres of mountains surrounding Torino, from the Maritime Alps to Monte Rosa.
This is the Olympic District, with the famous Via Lattea skiing resort surrounded by the Susa, Sangone, Chisone, Germanasca and Pellice valleys and Pinerolo. With a total of almost 600 kilometres of pistes and 91 ski lifts, skiers can enjoy the breathtaking slopes in places like Pragelato, San Sicario, Cesana, and Sestriere.
The floodlit slope named after Giovanni Alberto Agnelli in Sestriere, where the men and women's slalom events were staged, looks like an open-air stadium at night.
The variety in the landscape offers skiing opportunities for experts and beginners alike, dog sledding, frozen waterfall climbing, free riding, heli-skiing, and cross-country skiing. Of course, all of this is meant to be combined with a stop in one of the many wellness centres in the area.
The peaceful Lanzo Valley, dominated by a Gothic archway known as the "Devil's Bridge", is best visited on snowshoes trekking across the panoramic Colle del Lys, Usseglio and Pian della Mussa.
Snowboard and freestyle enthusiasts will certainly appreciate the Olympic Half-pipe and the Bardonecchia Snow Park, where the 2006 Olympic Winter Games snowboard competitions where held.
Along with other venues in the area, Bardonecchia was the headquarters of the 2007 Torino Winter Universiade, a sporting event in which student athletes and will-be champions challenged each other.
The snow of the Province of Torino conceals a heritage awaiting to be discovered all year round. Nature rules at Gran Paradiso National Park in the upper Canavese area.
Valsesia and Val d'Ossola have a variety of hiking trails and mountain bike paths criss-crossed only by streams for canoeing and kayaking and cliffs for hang gliding and paragliding.
That is not all. Art and history abound in the military fort of Fenestrelle, with an impressive, three-kilometre wall climbing over the ridge of Monte Orsiera, and at Fort Exilles, which since 1713 has been defending the borders of the Dauphiné. Worth mentioning are the frescos in the chapels at Millaures and Melezet, home to a famed intaglio school.
The Chaberton Fort standing at 3,158 meters is the highest in Europe.
Working one's way down the mountains, you will find Pinerolo and Susa, an area of unique of historic interest with 30 bell towers and 85 castles.