Rice and pasta
---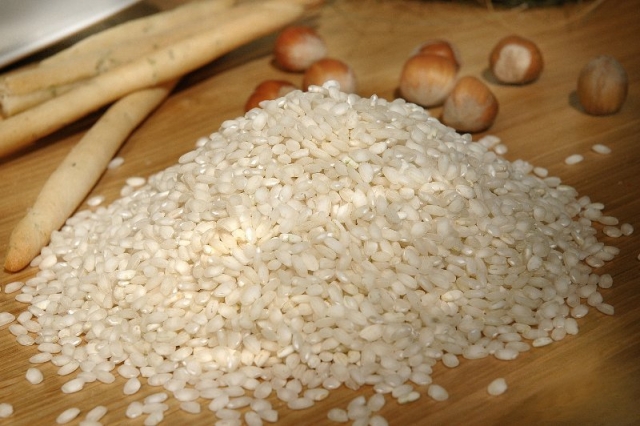 As for cereals, Piedmont boasts the highest Italian production of rice, widely grown in the flat easter plains of the region.
Piemonte represents 60% of the national rice production and 30% of the European production, with 121,000 hectares of cultivated areas.
The plain in the eastern part of the region - namely in the Vercelli, Novara and Alessandria provinces - is in fact the best quality rice growing area in Italy and Europe with a production of 1,5 million tons per year. "Riso di Baraggia Biellese e Vercellese" in 2007 was the first PDO rice in Italy and now it is one of the three rices with a origin certification at national level.
The rice is produced in an environment friendly and organic way and sees the production of a number of prized and traditional varieties, identifiable according to the ground in which they were grown. Among the most famous: Carnaroli, S. Andrea, Arborio, Baldo, Balilla, Vialone Nano and Roma (some of these are in line to be awarded the PDO and PGI labels, EEC law 2081/92).
Parallely, Piemonte boasts a tasty tradition in pasta-making, here like in most of Northern Italy, mainly identified with "fresh pasta" (like tajarin ) and "filled pasta" (agnolotti, ravioli) mainly produced by small family owned companies. These companies exist along with large production units of "dry pasta", some of which belongs to multinational groups while other are still Piedmontese (Gazzola, Albadoro, Rey).