Bakery, cakes and chocolate
---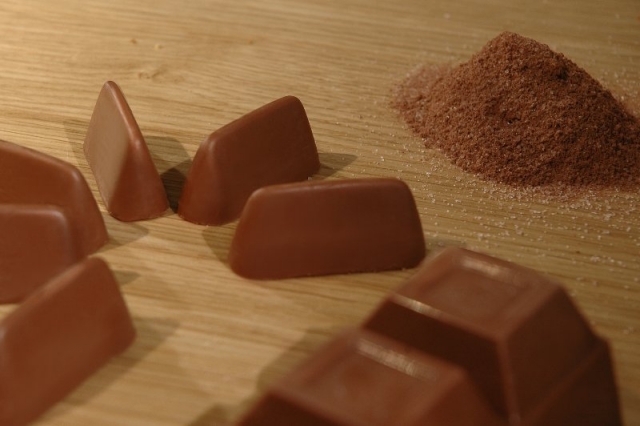 The bakery sector is one of the most traditional in Piemonte region. The traditional grissini (breadsticks) of Torino cannot be forgotten. Back in 1663, a French dictionary already quoted the "pain long du Piémont" (long bread of Piemonte); the fame of the fragrant and tasty breadsticks, known as "stirati", goes back to the time when, according to legend, they were served to tempt the appetite of the sickly boy-king Vittorio Amedeo II. Today, it is possible to buy the "stirati", together with the "rubatà", a thicker version with less yeast, a more solid texture and a rougher surface. Grissini are produced both by bakers in their shops and industrially, with a wide variety of flavours and packaging both for the Horeca and the retail channels.
The variety of cakes include the strong tradition of Panettone and Colomba (Christmas and Easter cake), which are produced, in handcrafted or industrial way, in many versions: from the traditional recipe with raisins and candied fruits, to the recipes with chocolate or custard cream, chocolate drops, marrons glacés (typical candied and iced chestnuts). Maina, Bistefani, Balocco are among the most famous brands specialized in these products in Piedmont.
Prized honeys, the famous hazelnut known as "Tonda Gentile delle Langhe" (the 'sweet round nut of he Langhe') and above all chocolate, which arrived in Torino at the end of the seventeenth century and is now one of the city's most outstanding products – all feature as ingredients in many Piedmontese specialties, like hazelnut cake, the hazelnut biscuits Nocciolini di Chivasso, pralines, dragé, Baci di Dama biscuits, nougat and the well known Gianduiotti chocolates, a blend of cocoa and toasted hazelnuts that Piemonte is known for throughout the world, thanks both to the handwork of Torino's chocholatiers and Ferrero's famous Nutella, the sweet chocolate spread that has become an international success story.
Chocolate production in Piemonte amounts today to 85,000 tons with a sales turnover of 850 million €, that is to say 35.7% of the entire national production, with the same percentage for exports from Piedmont in relation to the total Italian exports for chocolate-based products. A large part of these exports, around 70%, are channelled towards European Union countries, although there is an increase in exports to the United States and the Middle East. Among the hundreds of excellent chocolatiers such as Guido Gobino, Peyrano, Giordano or Domori the region accounts some world famous large companies such as Ferrero, Caffarel, Pernigotti, Streglio, Novi, Baratti & Milano and Venchi.